El PÁjaro CDC's mission is to promote equal access to economic opportunity and transform people's lives through entrepreneurship.
We help entrepreneurs by taking the confusion, guesswork, and complexity out of starting a small business.
Get An Advisor
Register for Training
In 2021, we strengthened our mission by becoming a host to the Regional Women's Business Center and providing access to economic opportunity to Santa Cruz, Monterey, and San Benito Counties' residents.
of clients served were women
dollars in capital accessed
hours of business counseling offered
Join us on for one of our upcoming live Empresari@ Programs, Kitchen Incubator Orientations or On-Demand Programs and get started on launching your business.
Founded 40 years ago, El Pájaro CDC has successfully helped thousands of people start, maintain and expand their small business by offering technical assistance, help in acquiring loans, developing business plans and crafting marketing and promotion campaigns, managing employees, navigating the legal system, and more.
El Pájaro CDC has helped people from the Santa Cruz/Watsonville area to King City (the charter was expanded to Monterey and San Benito counties in 2007) and is open to anybody who wants to open a small business. And, while many businesses helped by El Pajaro CDC are food and produce-related businesses, all business concepts are being helped, including lawyers, mechanics, contractors, small farmers, landscapers, hair salons, fashions, even musicians and magicians.
As part of its mission, in 1997, El Pajaro CDC created a retail business incubator at 23 Beach St. in downtown Watsonville to assist low- to moderate-income, Spanish-speaking entrepreneurs with starting and operating a successful business. Named Plaza Vigil, there are now dozens of businesses operating there, with another 33 food purveyors using the separate Commercial Kitchen Incubator Program (CKI).
The Commercial Kitchen Incubator Program is a food business incubator in a fully equipped, shared-use commercial kitchen facility located in 412 Riverside. By using the commercial kitchen services, local food entrepreneurs can save the costs of commercial-grade equipment and kitchens that now restrict their ability to start or expand their food businesses.
Be inspired by some of our most successful clients.
23 East Beach Street, Suite #209
Watsonville, CA 95076
Hours of Operation:
Monday – Friday : 9:00 AM to 5:00 PM
Phone: (831) 722-1224
Fax: (831) 722-3128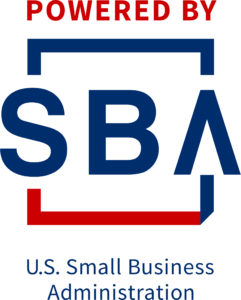 Funded in part through a Cooperative Agreement with the U. S. Small Business Administration. All opinions, conclusions or recommendations expressed are those of the author(s) and do not necessarily reflect the views of the SBA.
Accommodation for individuals with a disability will be made. Please notify a staff member of your needs in advance.
© El Pájaro Community Development Corporation is a 501(c)(3) nonprofit organization. All rights reserved.